Now that 2020 is literally just a few days away, it's time to see if the fashion industry has updated or kept things the same! For eyewear, what do you think is still in and what are new? A lot of us might not like fashion all that much, but there's nothing wrong with appreciating some eyeglasses every now and then. After all, everyone can like and wear glasses without having to make a fashion statement about it.
If you're still here and you're still interested about the eyewear for 2020, then scroll down to see the different kinds of eyeglasses you could choose from!
Clear eyeglasses frames
These are the kind of cool glasses that never really go out of season. Clear eyeglasses are called so because the frames are usually see-through. Some of them aren't all-the-way see-through, and would just be halfway so, depending on the style. They're the go-to girl glasses if you don't feel like choosing anything extra.
Tortoise shell eyeglasses
These are the types of eyeglasses that look like leopard patterns. The frames are painted wood brown and honey yellow, which gives off a really sexy and stylish look once worn. They can come in any styles from here too, as long as the colour of the frames represents a sort of animal pattern.
Brow line eyeglasses
If you want a more serious look that tells other people not to mess with you, then these are the glasses for you. Brow line eyeglasses are the types of glasses that the female bosses wear. It shows that their style is not just nice, but also casually serious.
Oversized eyeglasses
These are the glasses that give off a superstar attitude. They make the face look smaller due to their size, therefore making the wearer look cute and adorable while having that air of flair. These can come in different colours and sometimes styles. The point is that they are oversized and sometimes take half the face hidden.
Geek/Hipster eyeglasses
This is what's popular. Because geeks have been rising from nowhere over the past decade, their look had become a sort of fashion statement all on their own. People embrace the geeky and nerdy look. So it wasn't really a surprise the eyeglasses gain traction, even simple ones like these that look like they have prescriptions but in actuality, they have none.
Round eyeglasses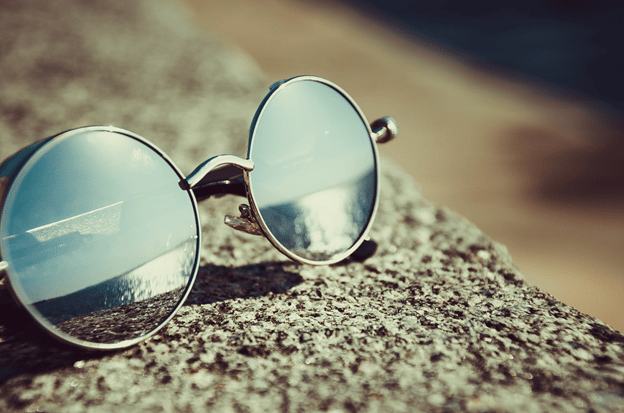 These glasses have been around since our parents' (and grandparents') time. And here they are again, coming back and making young adults look awesome. Now that they have been modernised to fit the timeline, everyone has been clamouring over themselves to get a pair.
Cat-eye glasses
You know those sexy-librarian glasses you would often see? These can be counted as such. The frames on this one are slanted at the top, making the wearer feel sleek and sexy, not to mention intelligent in an effortless way. If you dig the librarian look, these glasses are just for you.